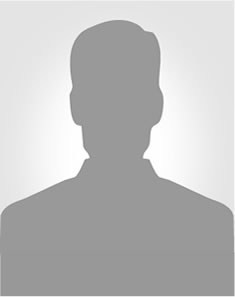 Profession Summary
MBChB, MBChB, Certificate in Orthopedics,
Medical Board Number:A3717
Professional Training
MBChB M.B. Ch.B. Makerere University Kampala, Uganda
MBChB M. Med (Surgery). University of Nairobi, Kenya
Certificate in Orthopedics Masters degree in Orthopaedics (MCh. Orth) Masters degree in Orthopaedics (MCh. Orth) at the University of Dundee, United Kingdom.
Fellowship in Surgery Attachment Traumatology department of theSt. Ansgar Krankenhaus (Hospital) Hoxter in Germany.
Fellowship in Surgery A.O Fellowship in Traumatology AugusburgGeneral Hospital in Germany
Membership of Professional Bodies
Publications
"Arthroscopic Assisted ACL Reconstruction"Arthroscopic Assisted ACL Reconstruction, an original paper for the Kenya Orthopaedic Association.


"Knee Arthroscopy"Knee Arthroscopy – A Local Experience for the Nairobi Hospital proceedings.


Admission Rights
Nairobi Hospital
Aga Khan University Hospital
Mater Hospital
M. P. Shah Hospital

Insurance Recognition
AAR, Starlit Insurance Brokers, Aetna, Alexander Forbes, Allianz, AoN Minet, APA, AXA/PPP, Barclays Bank, Britam, BUPA, CFC Life, CIGNA, Clarkson Nottcutt, Eagle Africa, Eagle Insurance Brokers, First Assurance, GA, Gateway, GDC, GMC, Heritage Insurance, Jubilee, J.W. Seagon, International SOS, KCB, Kenbright, Kenindia Assurance, Kenyatta University, Liason Group, Liason Group, Madison Insurance, Medlink, Pacific Insurance Brokers, PACIS, Parliamentary Service Commission, Safaricom Ltd, UAP, UN and allied, Vanbreda
Languages Spoken
ENGLISH, KISWAHILI,

Gender:

Hobbies :


Practice
Email:
dr.byakika@gmail.com
Phone:
Upper Hill Orthopaedic Clinic
We are a leading Orthopaedic in Kenya and East Africa as a whole that provides specialized Orthopaedic services to a wide selection of patients from within Kenya. The main services offered are cutting edge diagnosis of joint ailments backed up by excellent diagnostic centers within UHMC, the neighboring Nairobi hospital and other Centers. We also offer state of the art therapeutic knee and shoulder arthroscopic surgical procedures, arthroplasty(joint replacement surgery) of the knee and hip. In as well as orthopaedic trauma management using modern techniques, such as Nailing of long bones and general orthopaedic in various fields. At the core of our management is the theme first do no harm " primum non nocere" thus emphasizing in accurate diagnosis and performing correct procedures that result in benefit to our patients .
Hello, Bonjour, Salut, We are delighted to welcome you as a patient and want you to know that we appreciate the chance to treat you and your family. We focus on providing you with high quality, compassionate care every time we treat you.
Phone Number 0724039597/0722798199
Opening Hours 08:15:00
Closing Hours 06:00:00